Traditional analytical reporting tools simply don't work. You're probably employing three or more tools and still can't get the necessary answers needed to make critical decisions – even after custom coding and queries are deployed to meet the needs of your CEO. Furthermore, business teams across the company have questions, and they expect answers, fast, exactly when they need them. What if you could offer your business teams more than just a single snapshot in time, but an entire movie – a fluid experience – that can be paused (with Blu-ray quality), rewound, re-watched, skipped, and replayed at any point?
For the everyday worker with little technical expertise – but deep knowledge in their domain – Interana offers a flexible way to know more about individual and trending customer experiences in order to make smarter decisions. This shift, especially when it comes to finding forensic information hidden in vast amounts of corporate data, offers a powerful platform that empowers both employees and data scientists to be more successful. Imagine, for a second, the amount of complex, actionable functions users can achieve with their smartphones – from buying a new home, engaging with a legal expert, or leasing a car, today's world of digital innovation exists not just behind a screen, but in the palm of our hands. The takeaway? Analytical reporting has always been complicated, and our aim is to make it simple to understand, on any platform, and for virtually any user.
Consider this: Companies who make actionable business decisions based on data will outperform their competition. We stand by this. Interana is built to answer layers of detailed questions, in seconds. We streamline and simplify your complex event data, and consolidate it into one place, ultimately improving workflow and promoting collaboration. Employees indoctrinated with the details of their domain can ask anything about virtually anything – from product development, to customer success, to engineering cycles.
Data Science Synonymous with Product Offering
Interana is fast, provides answers in seconds, requires little build time, and is optimized for up-to-the-minute, event-based data. In a nutshell, this means that employees no longer need to tap the shoulders of data analysts to interpret data, and that whatever inherent data you have can be imported and organized logically, specifically built to answer questions in seconds. Employees can create their own dashboards, manage and interpret customer event data across multiple platforms, and refer to their information and customer know-how metrics without turning to specialists for help.
Data scientists – a critical position in today's organization – function across such a broad range of departments; and we know from experience that there simply isn't enough time to help everyone. It's these very scientists who are quickly realizing the importance of building highly valuable 'products' for teams across any given company. When Interana powers the core of these baseline ideals, data scientists are put in a favorable position to empower employees in all departments.
It's time for companies to deliver innovation to employees – with an easy-to-use interface that simplifies sophisticated analytical procedures to get results, fast. Thousands of employees can now be armed with the means to ask questions and get answers – a new world of corporate-wide engagement – without the need to tap shoulders or bring in additional help.
The benefits from Interana are three-fold:
Unlimited, unbounded questions from 100% of your raw data – current industry tools usually only focus on small percentages of information in order to provide answers in minutes. Interana's platform doesn't cut corners, and provides answers based on a company's entire data landscape, no matter the size or complexity. This allows employees to determine what all of its customers are doing on a virtually unlimited timeline, in real-time, and receive data-driven answers in seconds.
Used by hundreds of employees across the company – Interana was designed to answer questions with simplicity in mind – structured around an easy-to-navigate, interactive user interface. The ability to continue asking questions is what drives more investigation, and more specific answers. The person who thinks of the question should be able to use the platform directly, without having to take requirements to data teams and wait weeks for answers.
Demanding operating environments; initial and continuous ingest disparate data sources – Interana supports hundreds of users per deployment and billions of events per day. The platform ingests massive amounts of data automatically from the cloud (AWS, Azure, Google) and stream (Kafka, Kinesis) in days, and delivers multiple calculations per query utilizing parallel processing, and performs single-pass data scans and linear program executions.
Deploy now: Get the most out of THIS Christmas season
Let's put it simply: making the best sales decisions means relying on knowing (not guessing). If your business considers Black Friday to be the official kick-off to big holiday promotions, then NOW is the time to start thinking about what brings value to your customers. Black Friday and the entire holiday season can be a make-or-break the entire year for many businesses as brands compete for mindshare and engagement.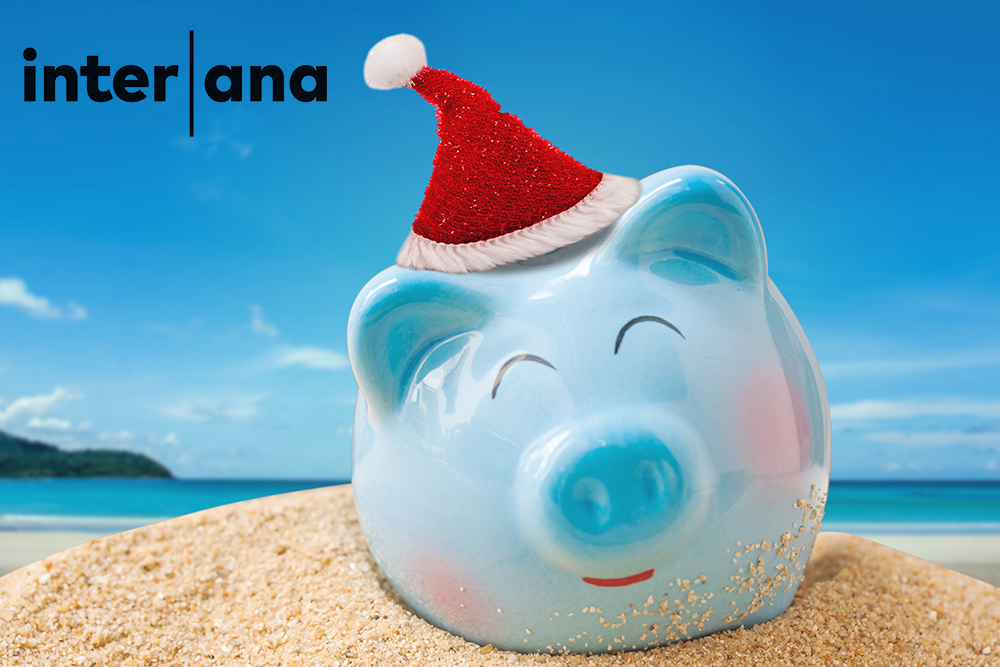 129 days is plenty of time to deploy your platform of unlimited questions and get the most out of this coming holiday season.
Determine the right dashboards to know in real-time what's happening
Adjust parameters and planning for problems
Troubleshoot issues that prevent optimal customer experiences
Beat the ever-looming, IT "code freeze"
. . . these are all critical considerations that need to be made in advance, in order to execute to the fullest extent when the season arrives.
The time to start is now.